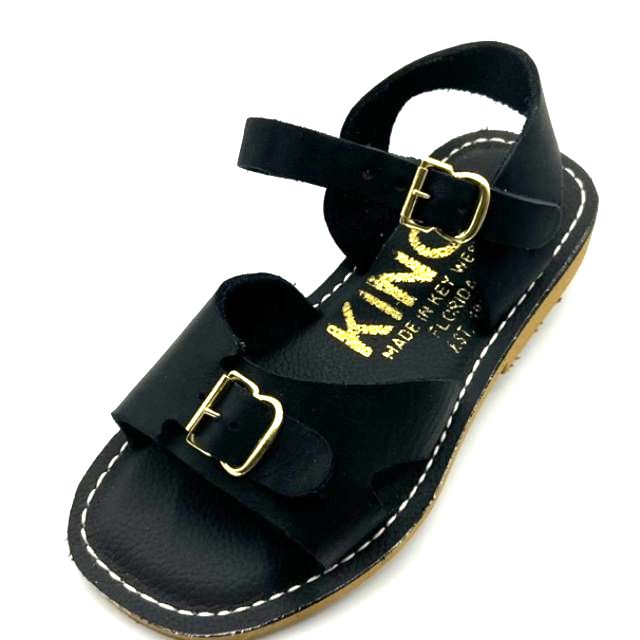 ---
A mini version of our ladies Mercedes style. Premium natural leather strap across top of the foot with adjustable gold buckle as well as an ankle strap with another adjustable gold buckle to match for added support. All mounted onto our foam filled foot bed sealed with the classic 360 degree straight stitch. Finished with the KINO logo heat pressed in gold leaf underneath the heel area. Good for active children two buckles in straps ensure they stay on the little ones feet.
-            Triple glue process
-            Non marking natural Rubber sole and heel
-            Handmade construction
-            Classic straight stitch around whole foot bed
-            Foam filled foot bed
-             Premium natural Leather uppers for durability
-             Proudly made in the USA for over 50 years
---
Share this Product
---
More from this collection
Signup to be updated with our latest offers
WELCOME TO KINO'S
The One and Only Original Sandal Built in Key West.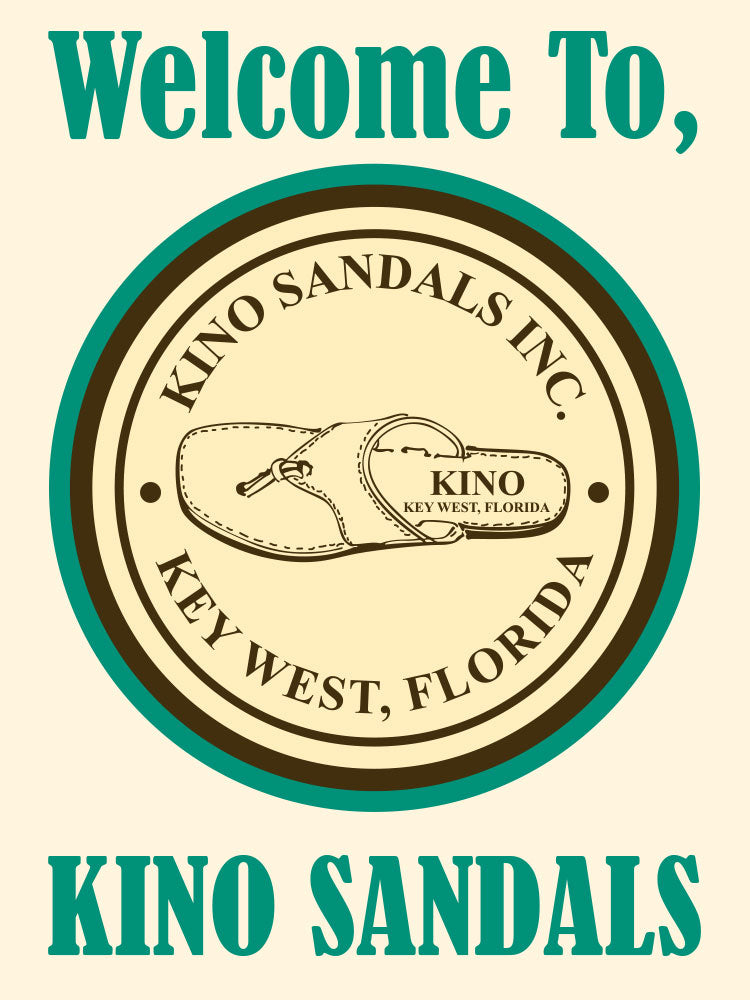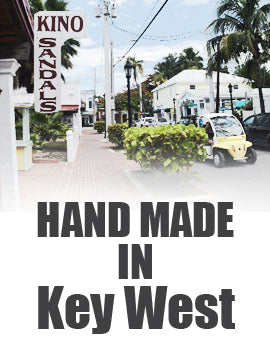 Custom Handmade Sandals
You Can Order Right to your Doorstep!

Kino Sandals offer over 17 different styles using natural leather uppers and natural rubber soles. They are all hand cut, assembled, and glued in our traditional sandal factory since 1966. It is Located in Kino Plaza at the corner of Greene and Fitzpatrick Streets in Key West Florida.

If you are in Key West, please feel free to visit and watch as our sandals are made.

Liquid error (layout/theme line 454): Could not find asset snippets/spurit_uev-theme-snippet.liquid