Ordering and Return Policy
Order On Line
We offer safe and secure Credit Card Transactions.
Kino Sandals can be ordered on line through our secure shopping cart. Browse our on line store and add your selections to the basket. When you are finished check out and you will receive an email confirmation regarding your purchase. We accept Visa, Master Card, Amex, Discover and PayPal for your convenience.
Order By Mail 
Kino Sandals can be ordered by snail mail!
Click here to access printable order form.
Printing out the order form and returning it to us with payment. We can ONLY accept money orders and cashier checks.
Shipping and Handling
 All Shipping Charges for online orders will be determined at the Check Out Page. All Florida residents, please add 7.5% sales tax. Kinos are available in whole sizes only - no half sizes. 
Signup to be updated with our latest offers
WELCOME TO KINO'S
The One and Only Original Sandal Built in Key West.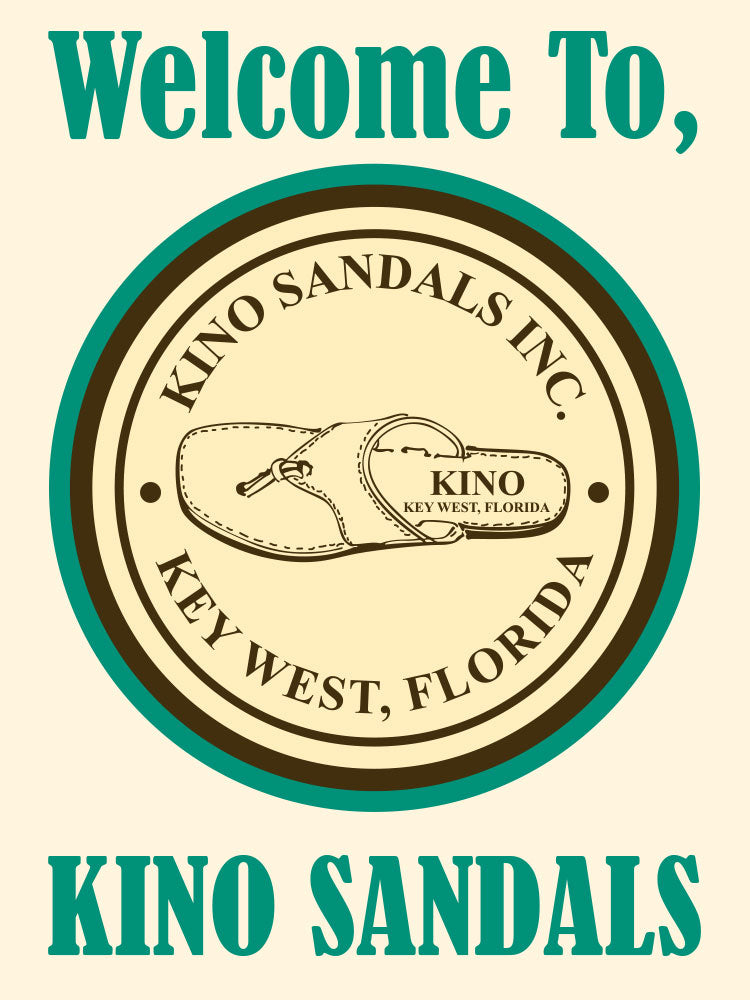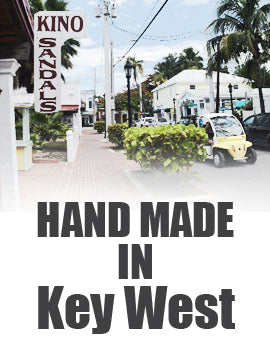 Custom Handmade Sandals
You Can Order Right to your Doorstep!

Kino Sandals offer over 17 different styles using natural leather uppers and natural rubber soles. They are all hand cut, assembled, and glued in our traditional sandal factory since 1966. It is Located in Kino Plaza at the corner of Greene and Fitzpatrick Streets in Key West Florida.

If you are in Key West, please feel free to visit and watch as our sandals are made.

Liquid error (layout/theme line 454): Could not find asset snippets/spurit_uev-theme-snippet.liquid